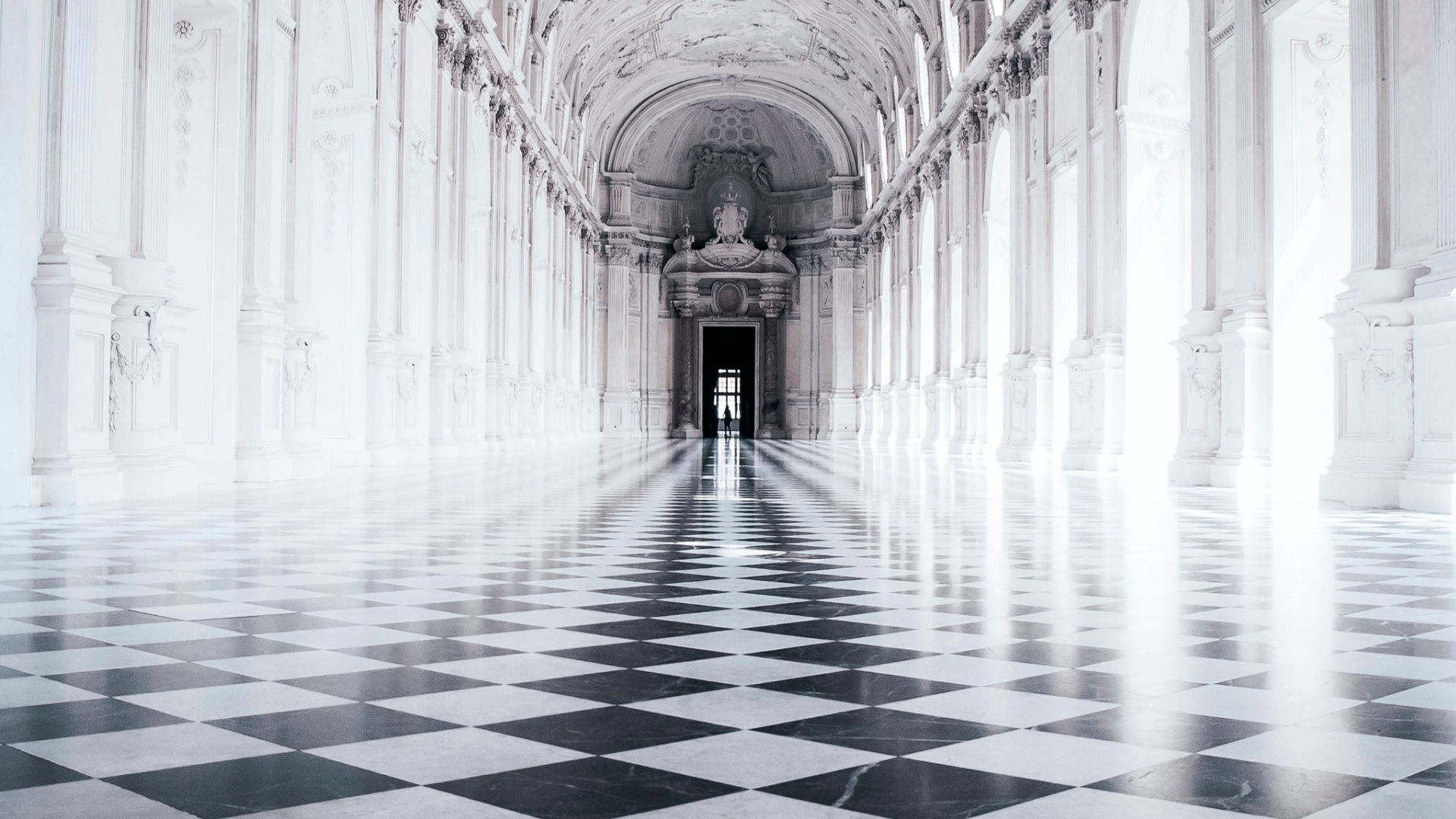 Only an Earthly King (Esther 1)
Now in the days of Ahasuerus, the Ahasuerus who reigned from India to Ethiopia over 127 provinces,

 2 in those days when King Ahasuerus sat on his royal throne in Susa, the citadel,

 3 in the third year of his reign he gave a feast for all his officials and servants. The army of Persia and Media and the nobles and governors of the provinces were before him,

 4 while he showed the riches of his royal glory and the splendor and pomp of his greatness for many days, 180 days.

 5 And when these days were completed, the king gave for all the people present in Susa the citadel, both great and small, a feast lasting for seven days in the court of the garden of the king's palace.

 6 There were white cotton curtains and violet hangings fastened with cords of fine linen and purple to silver rods and marble pillars, and also couches of gold and silver on a mosaic pavement of porphyry, marble, mother-of-pearl, and precious stones.

 7 Drinks were served in golden vessels, vessels of different kinds, and the royal wine was lavished according to the bounty of the king.

 8 And drinking was according to this edict: "There is no compulsion." For the king had given orders to all the staff of his palace to do as each man desired.

 9 Queen Vashti also gave a feast for the women in the palace that belonged to King Ahasuerus. (Est. 1:1-9 ESV)
In Esther chapter 1 we meet Ahasuerus, also known as Xerxes I. He was king of Persia from 486-465/464 B.C. He was the grandson of Cyrus the Great, son of Darius I and father of Artaxerxes. According to the historian Herodotus, Xerxes was 1 of 3 formidable Persian kings (the other two – his father Darius and his son Artaxerxes). He was the tallest and most handsome of the Persian kings, an ambitious and ruthless ruler, brilliant warrior, and jealous lover. He reconquered Egypt after it rebelled under his father Darius I, suppressed a rebellion in Babylon, fought the Greeks to no ultimate success, and completed the palace complex begun by his father. Morally, he was known to love opulence and luxury, to be tyrannical, and he seems to be easily persuaded by those around him. It is recorded that he was "A despot who, after his army had been hospitably entertained on its march to Greece, and an enormous sum offered towards defraying the expenses of the war, by Pythius the rich Lydian, could be betrayed into such fury by the request of the latter, that of his five sons who were in the army the eldest might be released, to be the comfort of his declining years, as to command his son to be hewn into two pieces, and to make his army pass between them" (Keil & Delitzsch, p. 192). On another occasion, he had the builders of the bridge over Hellespont beheaded and the sea scourged and chained by sinking a few fetters, after a storm destroyed the bridge.
Xerxes sat on his throne in Susa (the capital) the citadel some time during the third year of his reign (around 483). He decided to give a feast for all his officials and servants; the army of Persia and Media, the nobles and governors of the provinces were all before him. Some have suggested that this event was part of the four years of planning that went into preparing to attack Greece. If that is the case, then what is probably happening is that the leaders of the armies are gathering and those who would be supporting the king and his troops are gathering to plan and for the king to win the support and approval of the nobles and governors. It is also suggested that if this is the case then all the display of the king's wealth that we are going to see is meant to help persuade those in attendance. If they come with the king and support his efforts, he will reward them handsomely for their service as evidenced by all that is described in the coming verses.
He showed them the riches of his royal glory and the splendor and pomp of greatness for 180 days. When the 180 days were over, he held a feast for all who were present in Susa the citadel, both great and small. This feast lasted seven days and took place in the court of the garden of the king's palace.
So, what was it like?
It had white cotton curtains and violet hangings fastened with cords of fine linen and purple to silver rods, marble pillars, couches of gold and silver on a mosaic pavement of porphyry (type of granite), marble, mother-of-pearl, and precious stones. Drinks were served in golden vessels of different kinds–not just some massed produced vessels but custom ones that were all different. Wine was lavished on the guests according to the bounty of the king – according to his great abundance. The king even gave an edict about how everyone was supposed to drink: "There is no compulsion." The king ordered that each man of his staff was to do as he desired. The Queen, Vashti also gave a feast for the women of the palace that belonged to the king.
What do we see here? Verse four answers this question. The king wanted to put on display the riches of his royal glory and the splendor and pomp of his greatness. He wanted to show off. He wanted everyone to see how rich and powerful he was. He has couches of gold and silver. The people drink from gold vessels that are all different. He has, at least his military commanders and provincial leaders present and then invites the people of Susa. All for a grand display of who he is and what he has. "He wants us to bow before him in awe and reverence. He wants to be adored by his subjects and feared by his enemies and obeyed by everyone. He wants total control." (Strain, p.91) He even makes a decree about how everyone is to consume his wine. Here we see a pagan earthly king who does not understand that "a man's life does not consist in the abundance of things" (Luke 12:15). He is wrapped up in the trappings of the world. The fame, the glory, the wealth, the power. And friends, I think what we need to see is that these are not the things we are to be caught up in. For all the pomp and circumstance we see here, Xerxes is still just a man. He is king but he is only an earthly king. He has authority but it is a delegated authority. He has riches but none of which cannot be lost or squandered and none that will do him any good in the life to come.
I think this is what we are to see in this part of the text. The power that any man has on this earth is delegated to him from God. Today's world leaders, our president, our governors, mayors, etc. They all have earthly power and prestige due to their position but none of it inherently belongs to them. They are merely human beings.
So, today we should not get lost in all the trappings of the rich, famous, and "powerful".  They are not omnipotent and only function under the watchful eye of the one true King. The One who is omnipotent. The one who turns their hearts wherever He wants. Xerxes was not in charge in any ultimate sense, and neither are our leaders today. They are ordained for a time and for a reason–to further God's plans. May we all set our gaze and our hope on the King of kings.
By His Grace Alone,
Josh