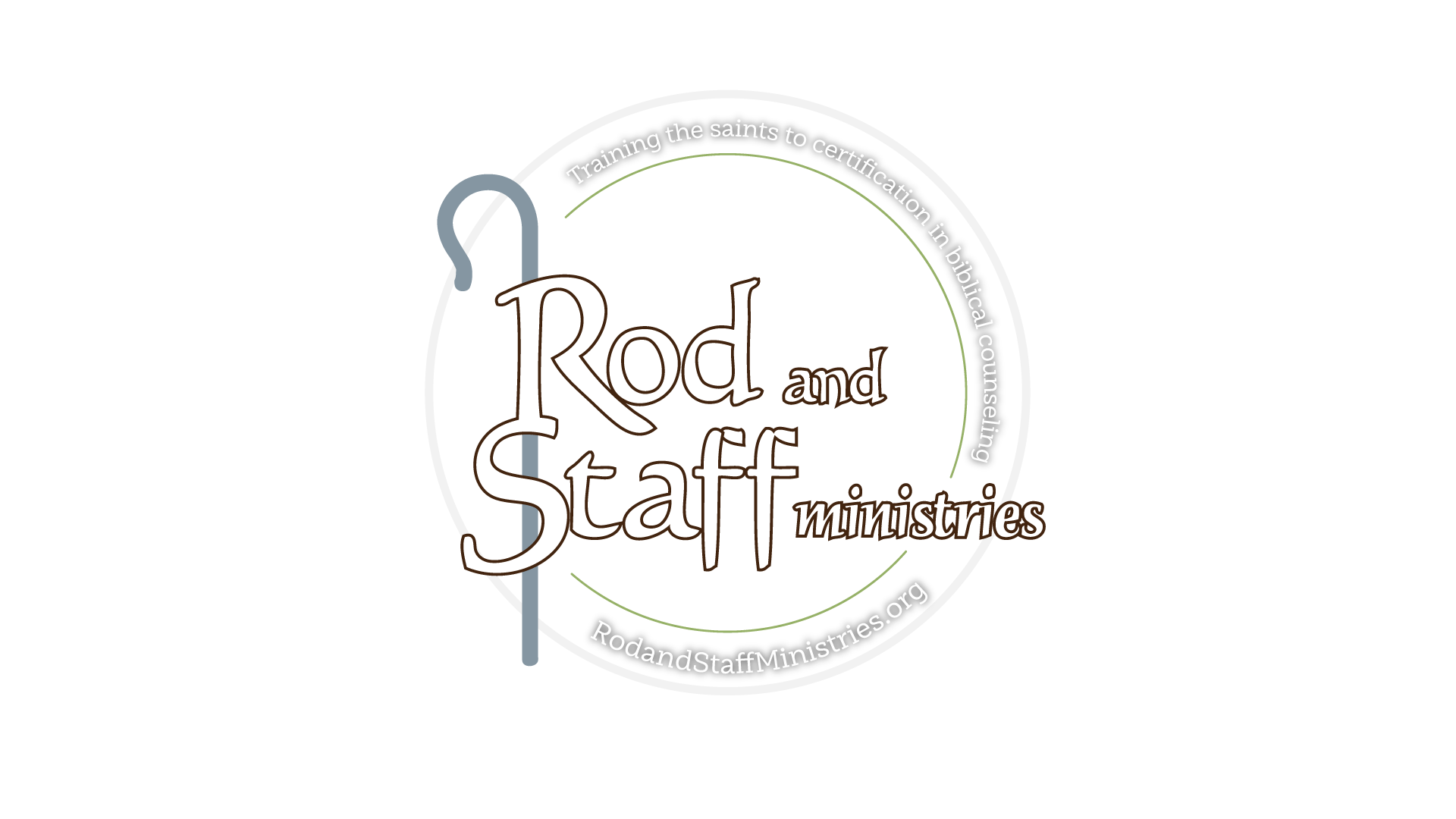 Rod and Staff Ministries
Training the saints to certification in biblical counseling
We continue to counsel, to train, and to supervise virtually during the COVID-19 outbreak.
Learn More
Rod and Staff Ministries
. . .exists to equip churches to strengthen the saints to live above sin, suffering, and circumstance through sanctification (greater conformity to Jesus) unto satisfaction (greater capacity to enjoy Jesus) Soli Deo Gloria. . .