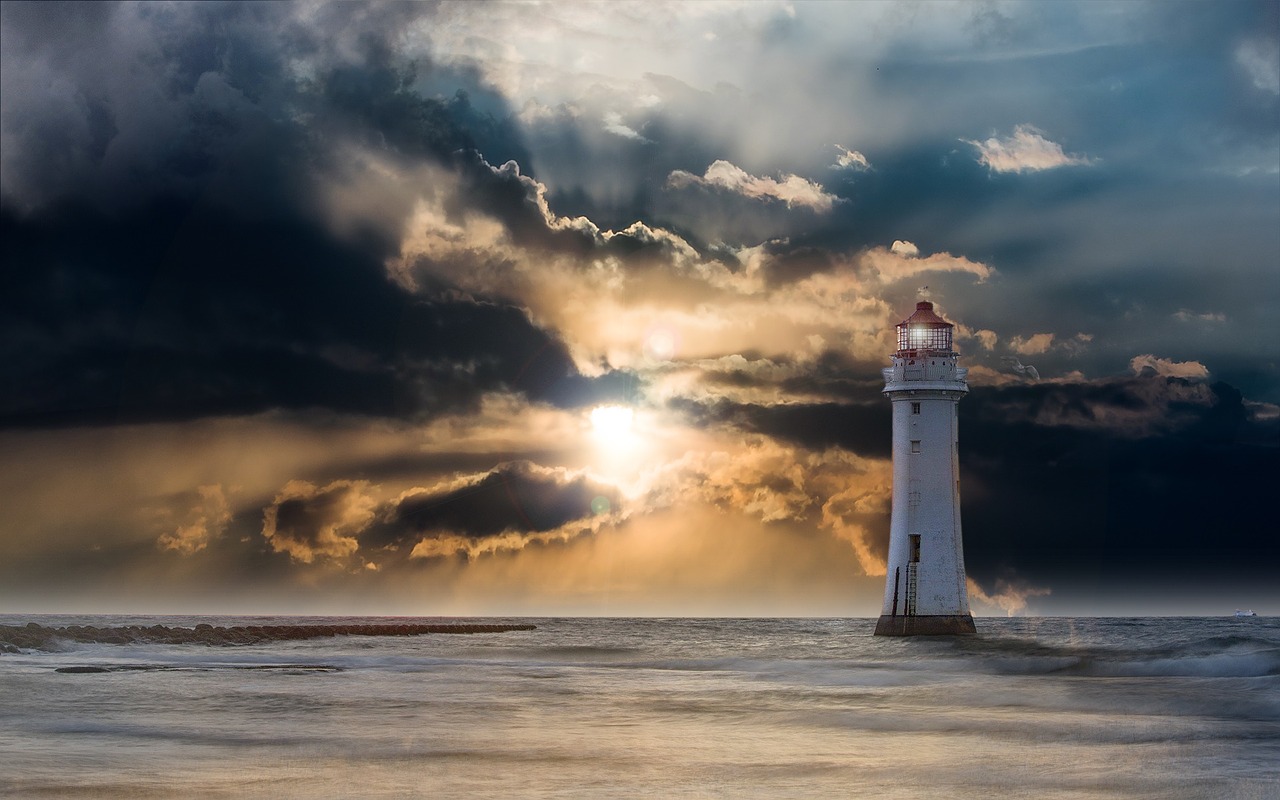 Reward of Peace
Isaiah 26:3  
You keep him in perfect peace whose mind is stayed on you,
     because he trusts in you.

Isaiah gives us a great reminder…
When we trust God (His goodness, His greatness, His wisdom), He will be the biggest reality in the room—our hearts/souls/minds will be stayed on Him, rather than suffering.

God rewards (please do not be afraid of this concept)…
Hebrews 11:6  
6 And without faith it is impossible to please him,
     for whoever would draw near to God must believe that he exists
     and that he rewards [lit: "He is a rewarder" of] those who seek him.

God "rewards" those who seek Him.
The question is this…does one seek God in their own power OR out of the power granted by God?
Philippians 2:12-13
Therefore, my beloved, as you have always obeyed, so now, not only as in my presence but much more in my absence, work out your own salvation with fear and trembling,
     13 for it is God who works in you, both to will and to work for his good pleasure.
God rewards the life of faith—the life of faith that He empowers.  So…this is not a works (self-wrought works) based-reward.  This is God rewarding the response of faith in the lives of believers animated by His grace.
…okay back to the point.  God rewards those who trust in Him with peace….  This peace is the shalom that comes from being right with Him and it results in NOT being jilted by the storms of life.  A. W. Tozer clears speaks to the point:
"The man who comes to a right belief about God is relieved of ten thousand temporal problems, for he sees at once that these have to do with matters which at the most cannot concern him for very long; but even if the multiple burdens of time may be lifted from him, the one mighty single burden of eternity begins to press down upon him with a weight more crushing than all the woes of the world piled one upon another.  That mighty burden is his obligation to God.  It includes an instant and lifelong duty to love God with every power of mind and soul, to obey Him perfectly, and to worship Him acceptably.  And the man's laboring conscience tells him that he has done none of these things, but has from childhood been guilty of foul revolt against the Majesty in the heavens, the inner pressure of self-accusation may become too heavy to bear" (A. W. Tozer, The Knowledge of the Holy, 2-3).
The result is NOT the absence of suffering, but peace IN the pain. Would you like that? Can you even imagine that? When God is your treasure, one's soul is not shaken by suffering.
May the prayer of Paul be yours…
Philippians 4:4-7
4 Rejoice in the Lord always; again I will say, Rejoice.
5 Let your reasonableness be known to everyone.
The Lord is at hand; 6 do not be anxious about anything,
but in everything by prayer and supplication
     with thanksgiving let your requests be made known to God.
     7 And the peace of God, which surpasses all understanding,
     will guard your hearts and your minds in Christ Jesus.
10,000 Blessings in The Wonderful Counselor,
Jim