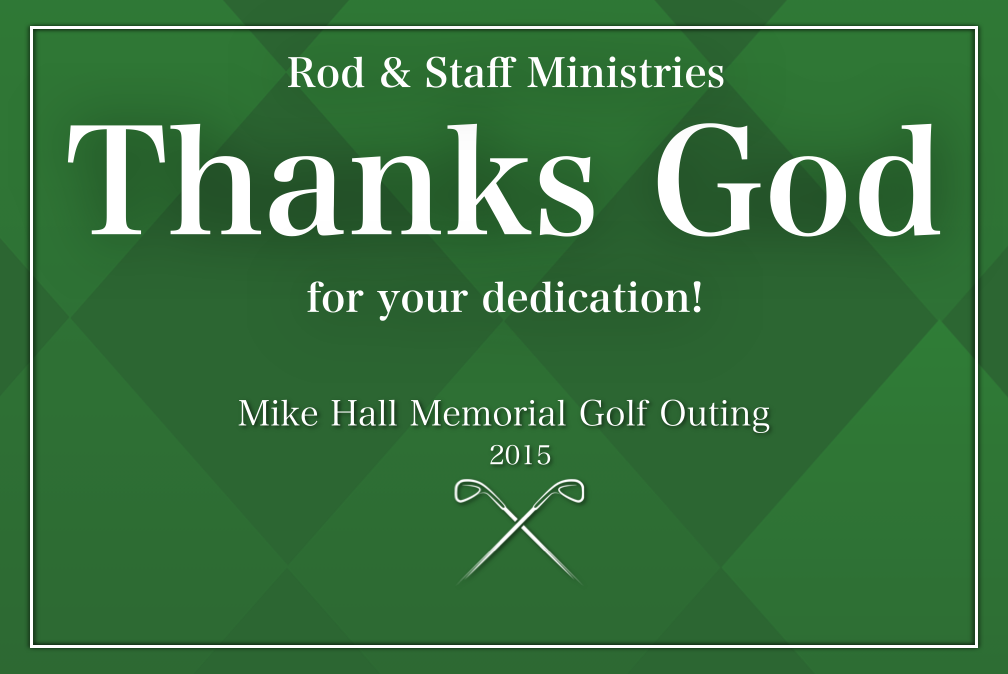 Dear friends,
We are grateful to God for each and every person who helped make this year's Mike Hall Memorial Golf Outing possible. This year was our largest outing ever with 124 golfers (a record number), 12 corporate sponsors, 1 major sponsor, and 9 hole sponsors. We are so humbled by your gracious generosity and support.
The Scriptures are sufficient for all things pertaining to life and godliness. God is worthy. He is great, and He is good.  May our eyes always be on Christ. By God's mercy and through your support may He continue to use us to equip Christians to counsel and to restore counseling to the church for His glory.
To Him be glory forever.
10,000 Blessings in The Wonderful Counselor,
Rod & Staff Ministries